"BAD TRIP RECORDS"
---
Bonze Anne Rose Blayk - TESTIFY
My own reports and court testimony regarding my life and my commission of the offense of arson on 2/6/97 (acquitted on grounds of insanity under M'Naghten rules on 7/28/97)
---
"God is in the details." - Mies van der Rohe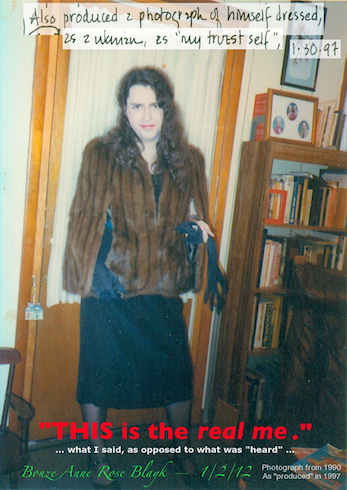 AnneRose Blayk
---
RECORDS
NOTE: INSANITY LAW - A successful 40.15/330.10 insanity plea
- like mine? -
in New York State is an acquittal, NOT a conviction.

1997-01-31 bonze blayk's Nervous System
- My own Prozac-fueled self-diagnosis from 1/30/97;-) (PDF 1.3MB)

As offered to Amari Meader on Jan. 31, 1997, with the photograph above. This PDF is a scan of a copy shared by my mother, Jean Saunders, with my attorneys following the arson -- she included a document I had prepared to research TV/TG/TS for a murder mystery I was writing back in 1990?
"The Dumb Blonde" —

Is there really such a phenomenon as the "killer transvestite" commonly depicted in the media (e.g., Dressed to Kill, Rocky Horror, The Crying Game, etc. ad nauseam)? Evidently not, usually transexuals are the victims of murder ... - bonze blayk - 1990
You're looking at the deep wellsprings of The Plot.

… and six years later? I found myself smack in the middle of

"tayrot" (link to Facebook Photo Album)

But The Plot - "The Business Plan"? - was going badly awry:



I'm pretty sure that Susan had no idea I was about to get wrecked on hallucinogens… and neither did I!
The web page with information on my Adverse Drug Reaction of Jan-Feb 1997, including the abstracts accompanying my "To Whom It May Concern" submission linked below.
1997-04-28 KES-bb - Medical History (PDF 2.4MB)
1997-04-28 KES-bb - Symptoms and Stressors (PDF 6.6MB)
Documents intended to aid in diagnosis and prepare my case.
Are these flattering? No.
Are they entirely correct? No.
Are they complete, truthful, and informative? Yes.

1997-10-27 My 1st letter to Sue Heagney CSW (PDF 48KB)
1997-10-31 My 2nd letter to Sue Heagney CSW (PDF 600KB)
1997 Letters to Sue Heagney CSW with attachments - 246 pp (PDF 38MB)

Attachments by folio:

1 - KES-bb CV - SELF-DIAGNOSIS.pdf
2 - POLICE RECORDS.pdf
3 - SILENCE OF THE LAMBS.pdf
4 - KES-bb SET LIST - "CLARICE" AND JOHN MONEY.pdf
5 - MEDICINAL CANNABIS.pdf
6 - KES-bb HIGH SCHOOL WRITINGS.pdf
7 - KES-bb HYPERGRAPHIA.pdf
8 - KES-bb MUSIC.pdf

1998-08-24 KES-bb - AUTOBIOGRAPHY and TREATMENT GOALS (PDF 307KB)
In this document prepared for Linda Riley, LCSW, of TCMH, I told the truth; it garnered zero attention from OMH clinicians.
I refrained from telling the whole truth, out of embarrassment… and a desire to protect others. I am done with that, because too many others are being harmed by our "mental health system."
2000-06-03 KES-bb To Whom It May Concern (PDF 4MB)
My fruitless attempt to let the OMH know they're screwing up, including my fresh analysis of my psychosis of Jan-Feb 1997 as the consequence of an adverse drug reaction.
2000-07-21 DOWNLOAD.COM Telnet "picks" - dataComet (PDF 4MB)
I tried to get across the idea that I was a pretty decent programmer… but the "experts" of the OMH generally had no clue that I was a hacker/entrepreneur, rather than an ultra-capitalist?

"YOU'RE SO SMART, WHY AIN'T YOU RICH?"

… they actually made that kind of remark in their reports! -

"His earnings are substantially below what one would expect of someone with his education and abilities."
- RRFU Core History (1997-2003)

2003-04-24 - Transcript of Release Application Hearing
in Chemung County Court (PDF 10 MB - 98 pages)
Provided without comments or corrections to the transcription.…
2003-04-24 Release Application Hearing - KES-bb NOTES.pdf

"… and then suddenly the sound of laughter resounding, ringing from distant hilltops!" - BARB - 4/13/14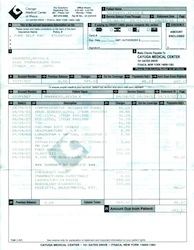 Intriguing - if not probative - evidence, in the form of a charge for a GC/MS test on the ER invoice from April 4 2003, that the urine screens preceding my prolonged involuntary hospitalization for "Bipolar Disorder" were positive for PCP - and I assert from personal knowledge with great confidence, obtained through painful years of interaction, that spiked marijuana was intentionally procured for me by the psychopathic and highly destructive former housemate who subsequently abused my home as a storage facility, Alice Richardson of Interlaken, NY.

The source records for the GC/MS results, which were never obtained by the slovenly "professionals" of the OMH at Elmira Psychiatric Center or elsewhere, have by this late date in 2014 been destroyed.

Evidence of PCP intoxication - in the form of my own testimony, as elicited by Asst. Attorney General Carol Cocchiola, and that offered by the "professionals" who testified against me - that I was indeed experiencing visual hallucinations (rare in psychotic episodes due to mania) and had suffered seizures en route to Elmira, and that they had indeed considered but then abruptly rejected the hypothesis that I was under the infuence of an hallucinogen at the time of my admission, is crystal clear in the transcript of the testimony from April 24, 2003 linked above.

"He's very - he was very flamboyant. It was - it could have been a substance induced psychosis."
April Roberts - Hayden - 4/24/2003
- Direct p. 34 [emphasis mine]

Dr. April Roberts, the very individual who failed to obtain these records, then proceeded to testify to falsehood while under oath, having sworn on the Holy Bible "to tell the truth, the whole truth, and nothing but the truth, so help me God" in the court of Judge Hayden, and claim that I had confessed guilt in the arson:
Lying lips are abomination to the Lord,
but those who deal truly are his delight.

Proverbs 12:22




the wages of sin is death

Romans 6:23
Rights of Inpatients in New York State Office of Mental Health Psychiatric Centers (PDF 5.5MB)
The official pamphlet explaining my rights, which were violated as a matter of routine. My markings on it, made at the time, indicate exactly how much use to me these rights were.

My attempt to lodge a complaint against Dr. April Roberts for her false witness in court evaporated when I was found to suffer from a "dangerous mental illness" in the Recommitment hearing of 5/24/14 in the court of Judge Rowley, and subsequently transferred to the Rochester Regional Forensic Unit.


2003-05-08 Dr. William Connor's report from May 2003
(PDF 1.7MB)
Noting that my primary psychological issues were rooted in Gender Identity Disorder:

"What transsexualism is not … It is not a mental illness."

2003-05-24 - Testimony by Kevin Eric Saunders (aka B.A.R.BLAYK) -
Recommitment Hearing (PDF 19 MB - 98 pages) - (view online)
My testimony before the court of Judge Rowley.
2003-05 Rowley Recommitment Hearing - KES-bb NOTES.pdf (PDF 19MB)
My transcript of the testimony for the prosecution was lost; my notes are a reasonably accurate record of their statements.

2003-09-21 RRFU Core History (1997-2003) and KES-bb Corrections
(PDF 3.1MB)
I only found out how badly screwed up the records from 1998 were following my institutionalization in 2003.

NOTE - My comments here were written at a time when I was regarded as "delusional!"

These are the kind of records from which Asst. AG Carol Cocchiola drew her ideas about my "history".

What did I receive in return as I was telling the truth?
I call it …
While this… is the real me.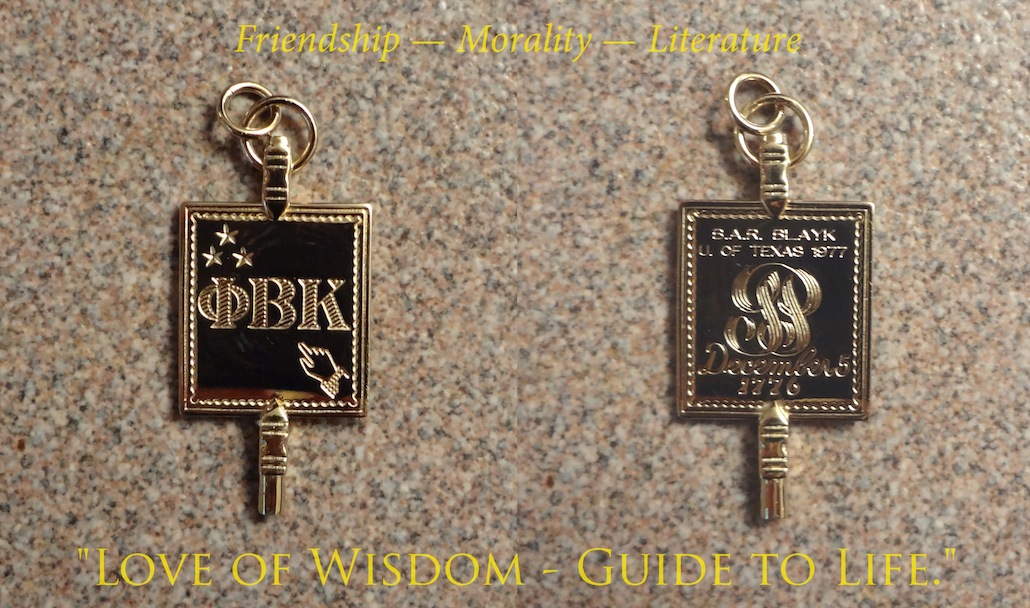 Sincerely,


---
VALUES STATEMENT
Playing guitar is like telling the truth.

You never have to worry about repeating the same lie if you told the truth.

You don't have to pretend or cover up.

If someone asks you again you don't have to think about it or worry about it.

It's you.

- B.B. King
"MY TOP FIVE VALUES"

As shared with my "therapist," Janet Stevens,CSW of the OMH the month of May 2002: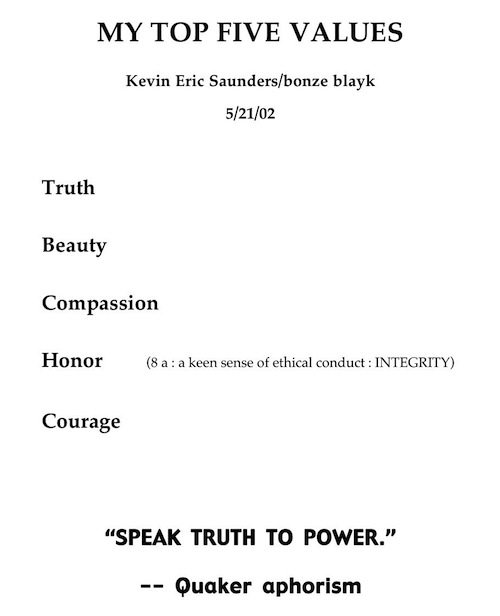 ---
AnneRose Blayk
Updated 4/28/13, 5/15/13, 7/30/13, 12/16/13, 1/27/14, 4/13/14, 6/19/14, 7/14/14, 8/2/14, 1/2/15